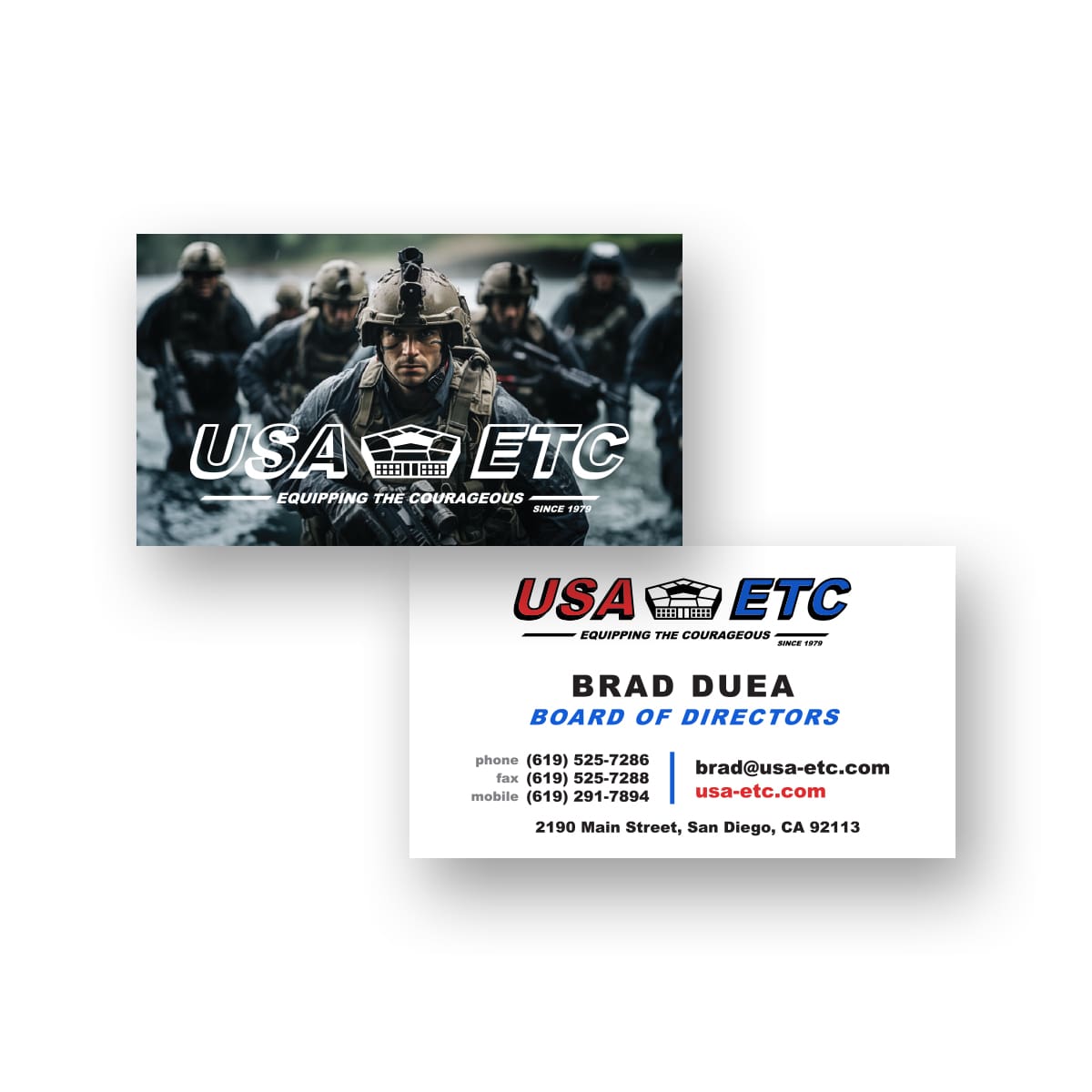 This image presents a dual-sided business card for 'USA ETC', underscored by the tagline 'Equipping the Courageous' since 1979. The card's design is professional and bold, aimed at invoking a sense of resilience and support.
On one side, the card features a powerful and evocative image of what appears to be a squad of military personnel in action, communicating readiness and teamwork. The focus is on one individual, possibly symbolizing leadership and determination, embodying the courage the company is committed to equipping.
The logo is prominently displayed, integrating the silhouette of a tank to underline the company's focus on military equipment. The star element in the logo might be a nod to the American flag, enhancing the patriotic feel of the brand.
The other side of the card clearly states the contact's name, 'Brad Duea', with his title indicating a leadership position on the Board of Directors. Contact information is neatly laid out, including phone, fax, mobile, email, and a physical address, facilitating easy communication.
The overall design of the business card speaks to a strong brand identity that is both assertive and supportive, aimed at a professional audience looking for robust and reliable equipment solutions.