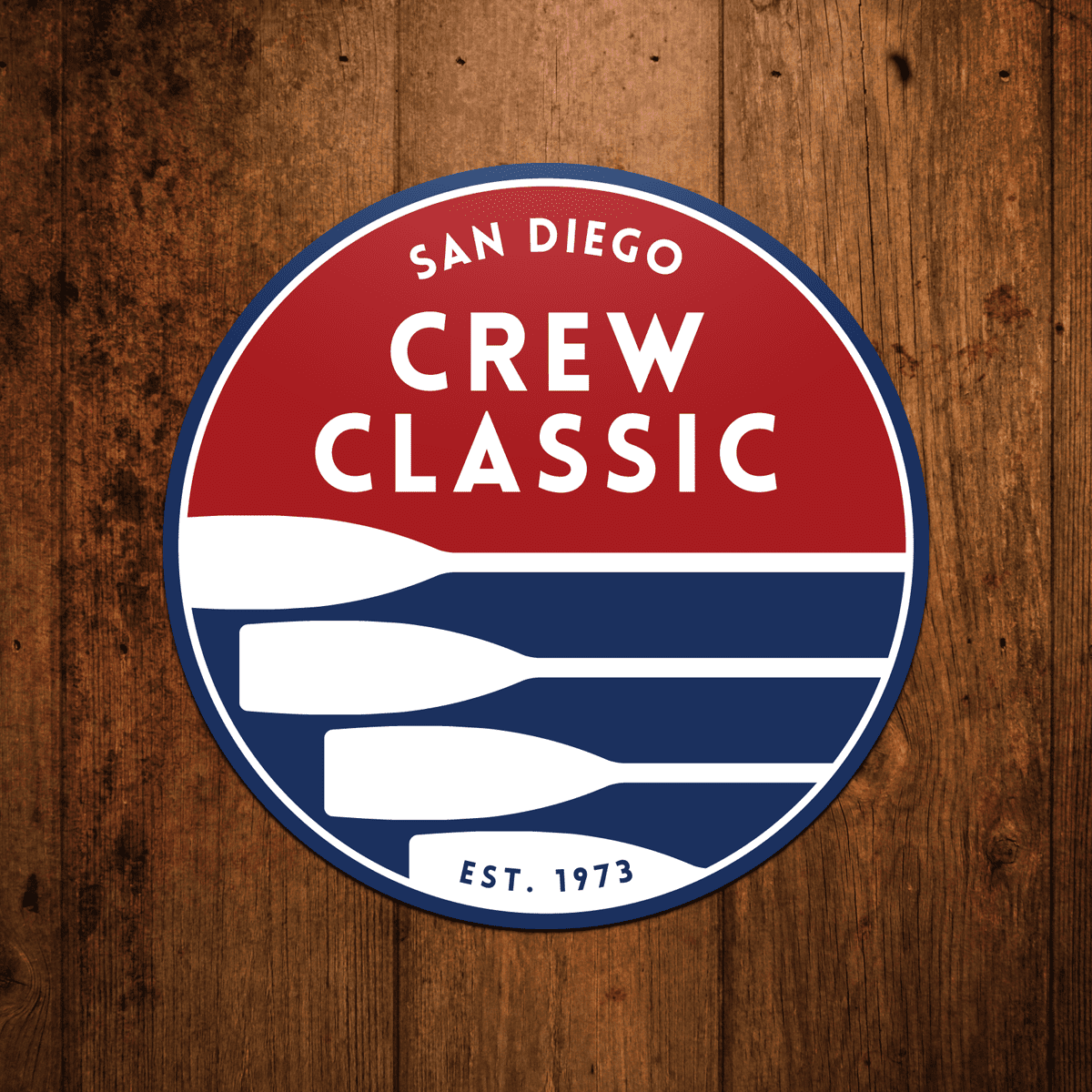 The image features a circular logo with a bold and dynamic design, prominently displayed on a rustic wood grain background that contrasts and accentuates the logo's colors. The logo reads "SAN DIEGO CREW CLASSIC" in large, capitalized white lettering against a deep red background at the top, which likely signifies the energy and passion associated with the event.
The center of the logo shows stylized, wavy lines in white and blue, representing water and perhaps the movement of rowing, which is the central activity of a crew competition. This graphical element captures the fluidity and rhythm of rowing, and the use of blue tones suggests the aquatic environment of the sport.
The bottom of the logo is in a navy blue band featuring the text "EST. 1973," indicating the established and enduring legacy of the San Diego Crew Classic event. The entire logo is encased within a dark border, giving it a look of an emblem or a seal, which often denotes tradition and prestige.
Overall, the design conveys a sense of athletic tradition, competitive spirit, and the maritime heritage of San Diego, alluding to the city's longstanding association with rowing and water sports.